Meet the Horse & Rider Teams of TTR's No-Show Horse-Show
Ashley and Scotty
Ashley is 17 years old and has been a student at TTR since she was 11. Ashley credits TTR with getting her through middle and high school, saying 'TTR is the place I go to recenter myself and remember what is important.
Scotty is on loan from Highland Arabians and is a 13 time National Champion!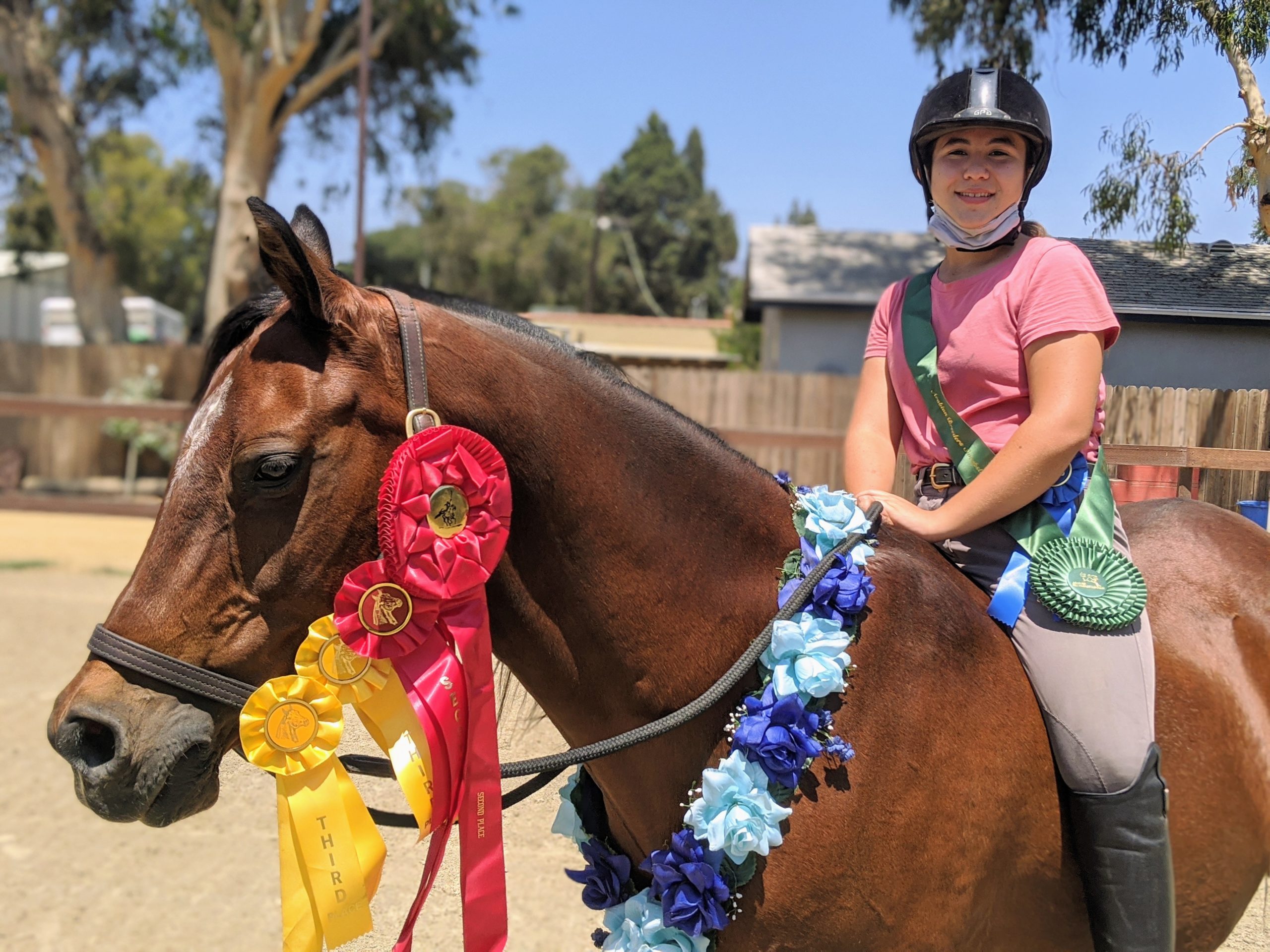 Alyssa and Gunnar
Alyssa has been coming to TTR since she was 8 years old and is now 13 and entering 9th grade! Her favorite thing about TTR is being able to ride the horses, which she says makes her feel unstoppable.
Gunnar is 'Afire Guns n Roses' and is a million times champion in all disciplines. He is a full blooded Arabian out of Some Important Arabian and sired by Someone Else.
Sally and Bizmark
Sally is 14 years old and has been coming to TTR since she was 10. Having difficulties with anxiety, Sally came to TTR and credits the program with helping her find her voice; 'Having to be loud enough to say WHOA!' to a horse made me learn how to be louder and that what I have to say is important and deserves to be heard". 
Bizmark is the cutest horse on the property some say and has dominated the Western Pleasure world for two decades. He is a full Arabian and spreads joy to everyone he meets with his open, interested personality.