Taking the Reins was founded in 1998 by two women who recognized the extraordinary potential of an equine-based educational program for Los Angeles' at-risk urban girls.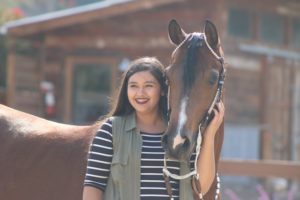 In 2008, Taking the Reins moved to our current location, a barn built in 1938 that sits on 2.5 acres of land bordered by the Los Angeles River.
In  2009, we began our 'Seed to Skillet' Urban Farming Program with the establishment of a garden that the girls maintain and grow.
Thanks to some patient horses, a dedicated Board of Directors, passionate volunteers, and deeply committed staff, Taking the Reins continues to grow. We serve more than 350 girls each year, empowering them to be strong, confident and courageous.