Taking the Reins was founded upon the vision of two women who recognized the extraordinary potential of an equine-based educational program for Los Angeles' most at-risk urban girls. The only program of its kind in Los Angeles, Taking the Reins gives girls the opportunity to ride and care for horses, study equine science, practice creative arts, be physically active outdoors within a structured and safe environment.
Taking the Reins responds to the documented and demonstrated needs of teenage girls in Los Angeles who face particular odds against growing up healthy and prepared for a successful future. The girls we serve are likely to be in poverty. Few have easy access to public outdoor spaces; few exercise or participate in sports. Their families have scarce resources and the girls have the very steep challenges to good health and educational achievement.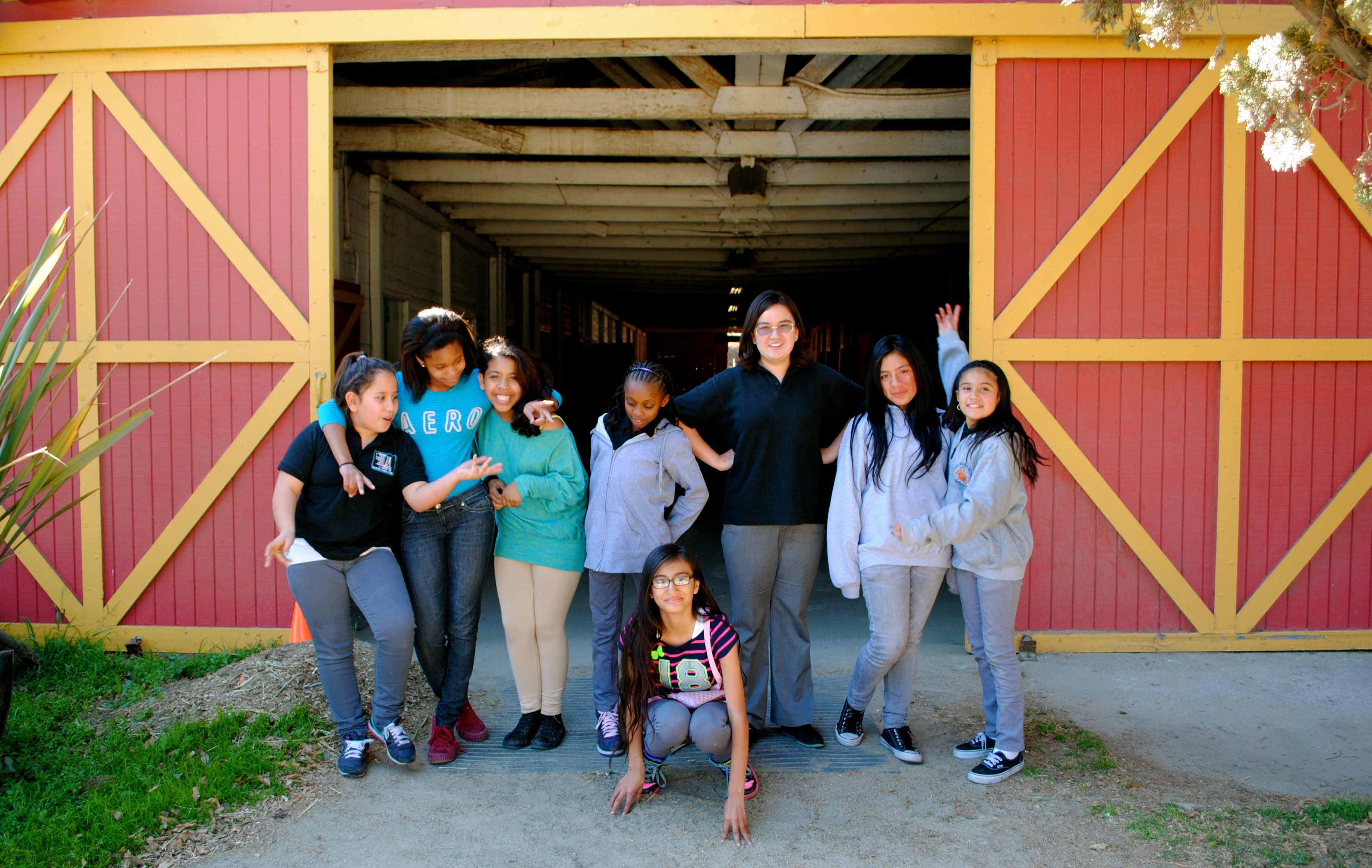 In 2008, after a decade of operation, Taking the Reins moved to our current location, a barn built in 1938 that sits on 2.5 acres of land bordered by the Los Angeles River. In  2009, we began our Urban Farming Program with the establishment of an organic garden that the girls maintain and grow. With some very patient horses, a deeply committed staff, a dedicated board of directors, and passionate volunteers, Taking the Reins continues to grow, serving more than 1,600 girls, empowering them to be strong, confident, and courageous.