"I am proud of myself because I accomplish things I didn't think I could accomplish." – Arlen, age 12
Taking the Reins is a community-based 501(c) (3) nonprofit organization serving adolescent girls in Los Angeles. Our programs teach life skills to middle- and high-school girls primarily through horse care and riding. In addition to our Equestrian Program, girls can participate in our Urban Farming Program. We serve girls from schools and organizations in the local community and provide positive, nurturing activities. Our programs are offered at no, or very low, cost to our participants. We rely on donations from individuals, as well as grants from charitable foundations and corporations.  All donations are tax deductible to the extent permitted by law. Our tax id is #95-4688657
In fifteen years, Taking the Reins (TTR) has served more than 1,000 girls, empowering them to be strong, confident, and courageous.
Taking the Reins' home is a 100-year-old barn located near Griffith Park in the Atwater Village neighborhood of Los Angeles. We've transformed this 2.5-acre site into an urban barn with horses, an organic garden, and a Learning Center for programs and classes. This beautiful farm is nestled under the trees and bordered by the soon-to-be revitalized Los Angeles River. Taking the Reins offers a rural setting to urban girls just minutes from their day-to-day city environment.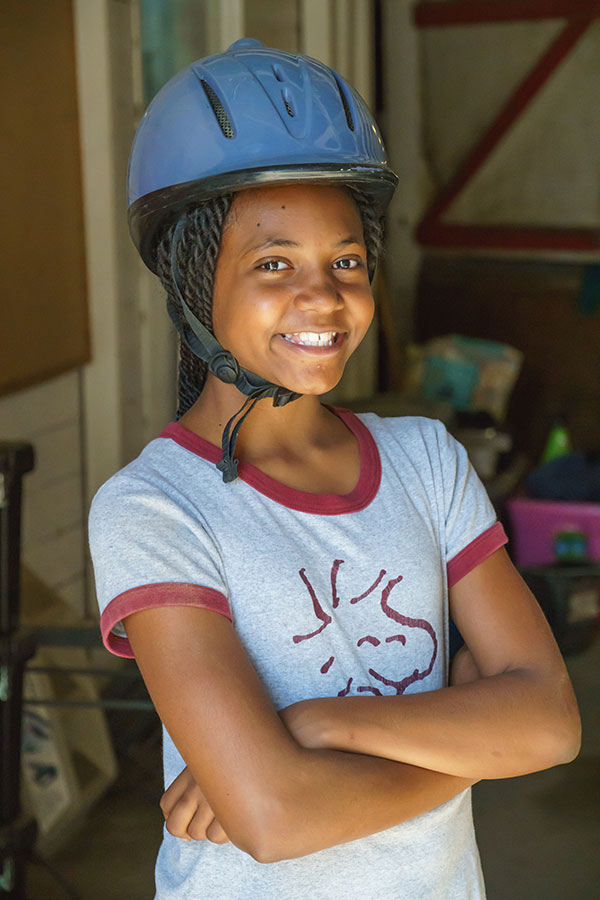 Meet our Amazing Team!
Quisque sodales magna et lectus fermentum.
Jane Haven
Executive Director
Jane grew up with horses in Western Colorado and, because of horses, came to California to attend college at Cal Poly Pomona. Her greatest passions in life are children and horses. As a mom raising her children, a psychologist working in adoption and education, and a horsewoman leading youth programming for the Region Two Arabian Horse Association, finding a way for kids to experience the wonder of horses has been a personal goal.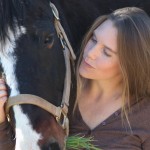 Misty Odett
Barn Manager/Program Director
Born in Lancaster, California, Misty began riding horses at the age of six. She showed Quarter Horses in the AQHA youth circuit, in Halter, Showmanship, Western, English and Jumping classes and, while in Junior High received the 11 and under all-around championship title from the Pacific Coast Quarter Horse Association.  By the time she graduated from high school in Oceanside, California, she had received dozens of hi-point and year-end awards in several AQHA associations, as well as received a Register of Merit with her two-year old Thoroughbred/Quarter cross and annually qualified and placed at the Youth World Championships.
Of our students with us 2 years or more graduate from high school on time.
Of our students with us 4 years or more are the first in their family to attend college.
Of our students show an increase in self esteem and leadership.
Frequently Asked Questions:
How can I get involved?
Taking the Reins needs your support! Get involved by volunteering, attending events, networking, donating items on our wishlist, and financial support. Invest in the future leaders of our community and beyond now!
How can I donate to Taking The Reins?
Taking The Reins takes donations of cash and goods. Donate Here, or mail a donation to 3919 1/2 Rigali Dr, Los Angeles, CA 90039
I want to Volunteer! How can I join you?
If you are an adult, 18 years of age or older, or an organization looking for a site to offer your employees a volunteer day, we would love to hear from you! Please contact us at 
info@takingthereins.org
 for more information.