"I am proud of myself because I accomplish things I didn't think I could accomplish." – Arlen, age 12
Nestled along the L.A. River and just minutes from downtown Los Angeles, Taking the Reins is a non-profit dedicated first and foremost to helping underserved girls learn how to navigate their personal growth and futures at our Equestrian Facility and in our quarter-acre Garden and Animal Husbandry program.
From picking hooves and scrubbing buckets to competing in Nationwide horse shows and learning how to grow, harvest and cook food they've cultivated themselves, students at Taking the Reins learn life skills as the Four Pillars: Confidence, Leadership, Responsibility and Teamwork.
We provide a safe and nurturing environment where all individuals feel respected, valued and equitably supported to reach their full potential. We are committed to a nondiscriminatory and anti-racist approach in our policies, teachings, and programs.
We rely on individual donations and foundation grants in order to offer our program on a sliding fee scale to keep TTR affordable to all. All donations are tax deductible to the extent permitted by law. Our tax ID is #95-4688657
Thanks to donors like you, Taking the Reins has served more than 4,000 L.A. girls in our 22 year history!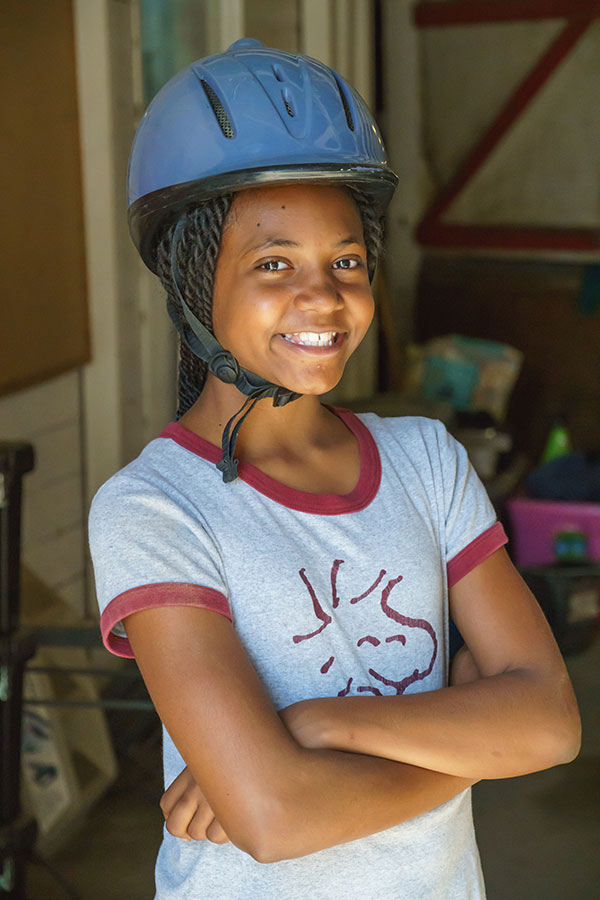 Meet our Amazing Leadership!
Jane Haven
Executive Director
Jane grew up with horses in Western Colorado and because of horses, came to California to attend college at Cal Poly Pomona. Her greatest passions in life are children and horses. As a mom raising her children, a psychologist working in adoption and education, and a horsewoman leading youth programming for the Region Two Arabian Horse Association, finding a way for kids to experience the wonder of horses has been a personal goal.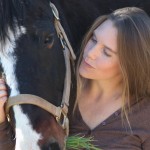 Misty Odett
Program Manager
Born and raised in Southern California, Misty has always been riding horses. With a BFA in Playwriting and Acting from Cornish College of the Arts, Misty brings creativity, a love for story telling and communication, as well as advanced horsemanship abilities to TTR. Misty joined the TTR team in 2013 as an instructor and quickly found her stride as Program Manager. In her current position, she has the opportunity to work with all of the students at TTR in the various programs we offer and enjoys being the main contact for parents and school partners as well as a mentor and someone our students can count on.  When she isn't at the barn, she spends her time with her daughter and husband and all her other animals, as well as volunteering for the Arabian Horse Association Region 2 Area as their Youth Coordinator.
Of our students with us 2 years or more graduate from high school on time.
Of our students with us 4 years or more are the first in their family to attend college.
Of our students show an increase in self esteem and leadership.
Frequently Asked Questions:
How can I get involved?
Taking the Reins needs your support! Get involved by volunteering, attending events, networking, donating items on our wishlist, and financial support. Invest in the future leaders of our community and beyond now!
How can I donate to Taking The Reins?
Taking The Reins takes donations of cash and goods. Donate Here, or mail a donation to 3919 1/2 Rigali Dr, Los Angeles, CA 90039
I want to Volunteer! How can I join you?
If you are an adult, 18 years of age or older, or an organization looking for a site to offer your employees a volunteer day, we would love to hear from you! Please contact us at 
info@takingthereins.org
 for more information.