"I am proud of myself because I accomplish things I didn't think I could accomplish." – Arlen, age 12
Nestled along the L.A. River and just minutes from downtown Los Angeles, Taking the Reins is a non-profit dedicated first and foremost to helping underserved girls learn how to navigate their personal growth and futures at our Equestrian Facility and in our quarter-acre Garden and Animal Husbandry program.
From picking hooves and scrubbing buckets to competing in Nationwide horse shows and learning how to grow, harvest and cook food they've cultivated themselves, students at Taking the Reins learn life skills as the Four Pillars: Confidence, Leadership, Responsibility and Teamwork.
We provide a safe and nurturing environment where all individuals feel respected, valued and equitably supported to reach their full potential. We are committed to a nondiscriminatory and anti-racist approach in our policies, teachings, and programs.
We rely on individual donations and foundation grants in order to offer our program on a sliding fee scale to keep TTR affordable to all. All donations are tax deductible to the extent permitted by law. Our tax ID is #95-4688657
Thanks to donors like you, Taking the Reins has served more than 4,000 L.A. girls in our 24 year history!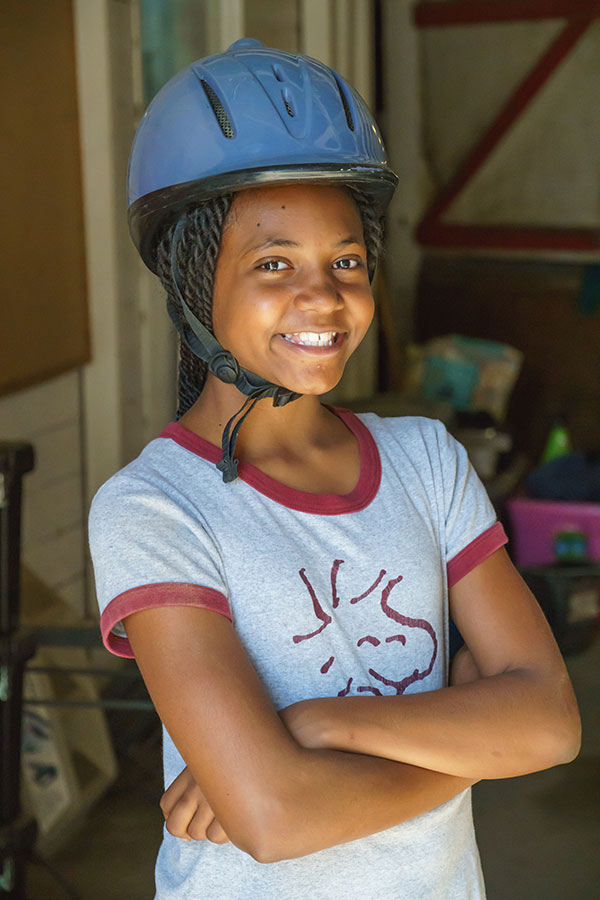 Jane Haven
Executive Director
Jane grew up with horses in Western Colorado and because of horses, came to California to attend college at Cal Poly Pomona.
Her greatest passions in life are children and horses. As a mom raising her children, a psychologist working in adoption and education, and a horsewoman leading youth programming for the Region Two Arabian Horse Association, finding a way for kids to experience the wonder of horses has long been a personal goal.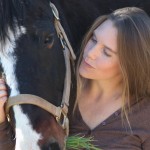 Misty Odett
Education Program Manager
With a BFA in Playwriting and Acting from Cornish College of the Arts, Misty brings creativity, a love for storytelling and communication to TTR. As a youth rider in AQHA, she competed yearly at Congress and the Youth World, and placed in many different classes with her horses.
Misty joined the TTR team in 2013 as an instructor and quickly found her stride as Program Manager. In her current position, she has the opportunity to work with all of the students at TTR in the various programs we offer and is the main contact for school partners.
When she isn't at the barn, she spends her time with her daughter and husband and all her other animals, as well as volunteering for the Arabian Horse Association Region 2 Area as Youth Coordinator.
Elizabeth Aulestia
Equestrian Program Manager
Elizabeth Aulestia is a lifelong equestrian. She and her family have raised and shown horses throughout her life. Liz has competed internationally and has received multiple National titles. As a recent graduate of Non Profit Alliance Certificate Program in Non Profit Management and past Pierce College student of Equine Husbandry, Liz currently serves as TTR's Equine Program Manager and Junior Board Advisor. Liz provides for all of the nutritional, health, and fitness needs for TTR's program horses. She also supervises contract instructors in program lessons and coaches TTR's advanced students in equine science, specialty disciplines, and schooling techniques.
As an accomplished Equine Photographer, Liz provides many of the photos featured in the Taking the Reins website, social media, and brochures. Outside of her nonprofit work, Liz serves as Vice President on the board of the San Fernando Arabian Horse Association. She also enjoys trail rides with friends and family, and time with her husband and son.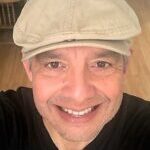 Hank Castillo
Resource & Fund Development
Hank is the president and founder of Hankster, Inc., specializing in working with nonprofit organizations on all levels.
He currently supports Taking the Reins' management and fund-raising team in several areas including fund development, grant writing, budgeting, program management, and administration.
Hank has been part of the TTR Team for over ten years and is an integral part of the administration.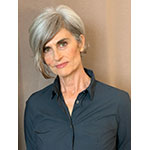 Pamela Brown
Operations Administrator
For sixteen years, Pamela was a Television Production Coordinator for major studios, including Warner Bros and HBO. Her desire to be of service to her community led her to her current role at Taking the Reins. Pamela came to the horse world as an adult and has found a new sense of confidence and joy. Being at a barn and working with these amazing animals is her happy place.
Of our students with us 2 years or more graduate from high school on time.
Of our students with us 4 years or more are the first in their family to attend college.
Of our students show an increase in self esteem and leadership.
Frequently Asked Questions:
How can I get involved?
Taking the Reins needs your support! Get involved by volunteering, attending events, networking, donating items on our wishlist, and financial support. Invest in the future leaders of our community and beyond now!
How can I donate to Taking The Reins?
Taking The Reins takes donations of cash and goods. Donate Here, or mail a donation to 3919 1/2 Rigali Dr, Los Angeles, CA 90039
I want to Volunteer! How can I join you?
If you are an adult, 18 years of age or older, or an organization looking for a site to offer your employees a volunteer day, we would love to hear from you! Please contact us at 
info@takingthereins.org
 for more information.