Taking the Reins has numerous opportunities for girls from 8 to 18.
Girls ages 8 – 11 may participate in our Cowgirl Corner program.
Many of our students come from Title One schools for after school programs, weekend programs are available for every girl in the area, and our workshop programs are available for schools and other organizations looking for a day long garden program.
Our program consists of weekday, weekend, summer, workshop, and holiday sessions. 
Weekday After-School Program:
During the school year, we partner with local schools and transport girls to Taking the Reins on early-dismissal days, arriving at the barn by 2pm for the Equestrian Program and returning to the school by 6pm. We also offer our Urban Farming Program in an after-school format, operating from 3pm to 5pm. All sessions last a total of 6 weeks. If you are interested in exploring a partnership, please contact our Operations Manager,  at info@takingthereins.org
Our current partners are:
Roosevelt Middle School
Camino Nuevo High School
Bishop Conaty-Our Lady of Loretto High School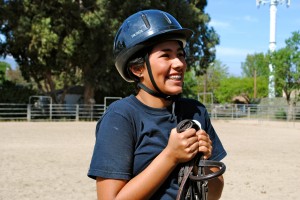 Weekend Program:
On the weekends, the program is open to all girls in the Los Angeles area, ages 11 to 18. Participants must arrange for their own transportation to and from the barn. We work closely with families to ensure that the weekend program is affordable, offering a sliding scale as well as scholarships to families in financial need. If you are interested in signing up for our Weekend or Summer Program, please contact our Operations Manager, at info@takingthereins.org
Track 1 Weekend Schedule:
8:45am to 9am: Participants arrive
9am to noon: Equestrian Program
12pm to 12:20pm: Lunch
12:20pm to 1pm: Equine Science
1pm to 2:30pm: Urban Farming Program
Track 2 Weekend Schedule:
10:15am to 10:30am: Participants arrive

10:30am to noon: Urban Farming Program
12pm to 12:20pm: Lunch
12:20pm to 1pm: Equine Science
1pm to 4pm: Equestrian Program
Participants should arrive 5 to 10 minutes early to be ready to start the day on time. Participants are not to arrive more than 15 minutes before their first class starts. If participants arrive late, an adult must accompany them to the instructor present on the property – No tardy girls are to walk by themselves to join the class. Girls arriving late will not ride that day but will be expected to participate in barn chores with the rest of the group.
Track 1 ends at 2:30pm sharp and Track 2 ends at 4pm sharp. To cover the costs it takes to pay for staff to stay with girls that are here past the track end time, we bill $20 for every 15 minutes that a girl is here after programming has concluded. (2:30pm to 2:45pm = $20; 2:45pm to 3pm = $40, etc.) The fee must be paid before the participant can attend the next session.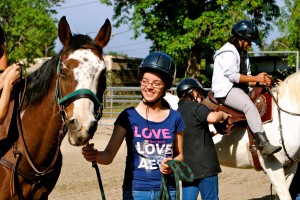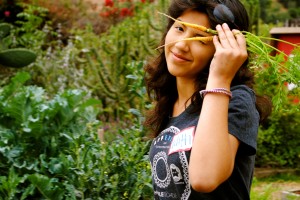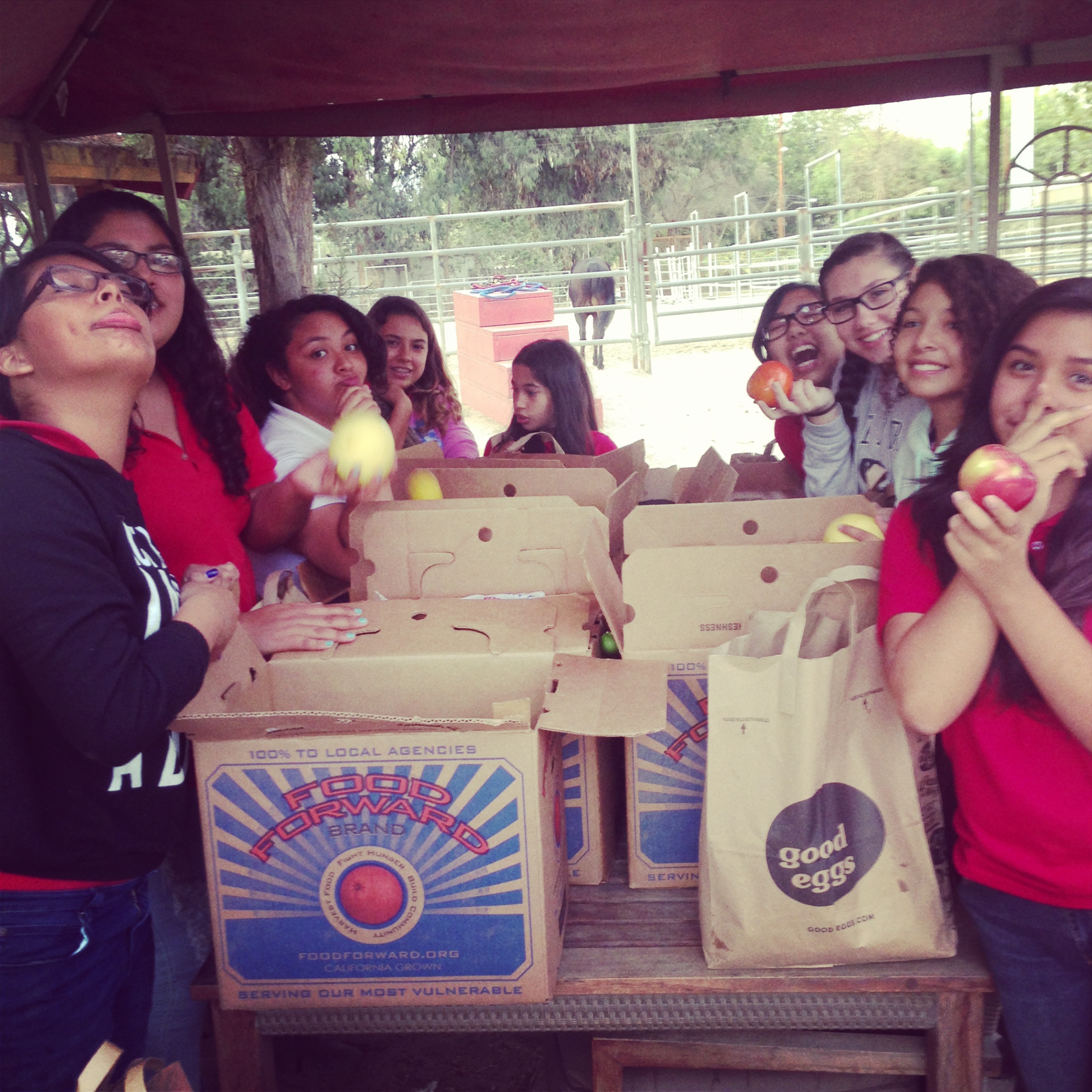 Workshop Days:
Taking the Reins offers one-day workshops for groups to come out and experience the introductory lessons of the Equestrian and Urban Farming Programs. Current partners include the Girls Scouts of America. If you are interested in arranging for a workshop day, please contact our Operations Manager,  at info@takingthereins.org