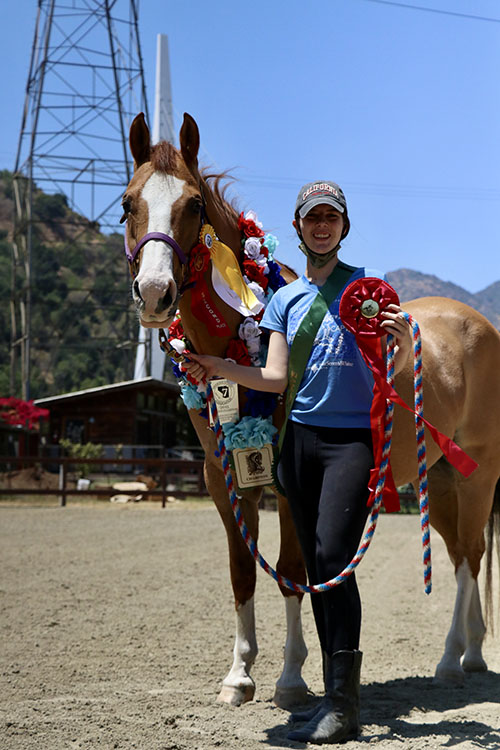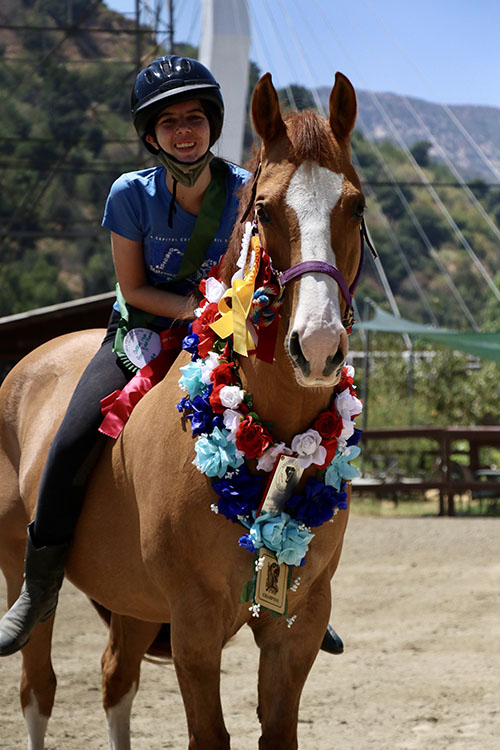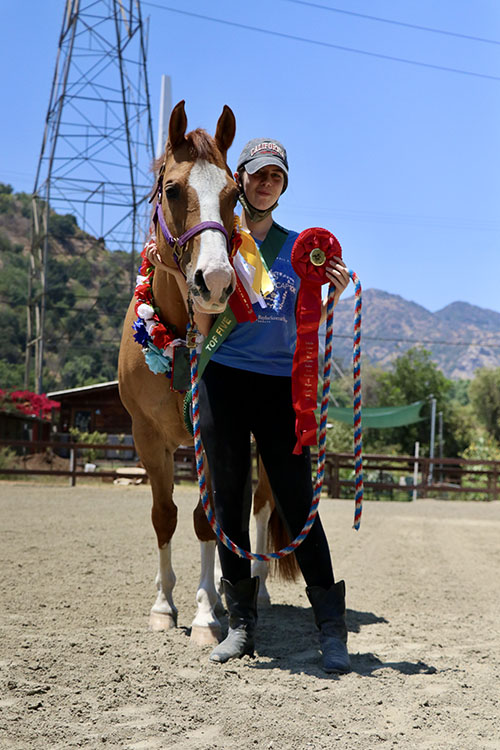 Audra is sixteen years old and has been attending programming at TTR since she was thirteen. This is her second time competing; her first time being the inaugural VCHS competition held earlier this year, during which she earned Reserve Champion High Point!
Audra would like you to know, "This horse show experience means a lot to me because during COVID my social interactions have been very minimal. Doing this horse show has allowed me to hang out with friends and animals. It's a great way for me to get out of the house and spend my time doing something constructive. I'm so grateful to have been a part of this experience. It has brought me a lot of joy."
Audra will work with four different horses at this show. She will have 'Ed', a Quarter Horse, in her Halter category, 'Betty', a Warmblood, in her Liberty class, 'Max' (pictured with Audra above!), another Quarter Horse, in her Showmanship class and will ride 'Belle', a fourteen year old Arabian mare in her Western Walk/Jog class.
The TTR Show Team's results will be announced on the video, available October 18th at 1:00 PM on Facebook Watch and afterwards will be available on our website! Tune in and let's cheer on Audra together!