I hope you have enjoyed our recent updates. As friends and supporters of Taking the Reins, I like to keep you informed. As you heard from members of our "herd" – last week, covering the rapidly-rising costs of horse care is currently our greatest need.
Since the start of 2022 …
the cost of shavings has gone up more than 40%
the cost of hay has more than doubled
the cost of manure disposal has more than doubled​​​​​​​
We will not be deterred by the financial responsibilities to care for the horses, because what our girls get from these animals is priceless.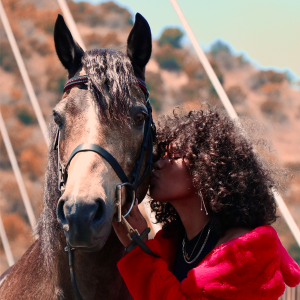 "This program is about the girls in it. We are a family kept together through these horses. The girls who enter have no idea the friendships and connections they are about to make." – Trace
Trace and the 396 other girls who have participated in Taking the Reins programming throughout 2022 are the heartbeat of what we do. Watching the horses create community for our girls is a joy like no other.
Our Equestrian Program is not all we do at Taking the Reins, but it is where we need the most support right now. Along with the life skills and confidence our horses provide, we are proud to say that our girls are more likely to graduate high school than their peers, and that many of them are the first in their family to attend college.
We are dedicated to keeping up with the growth of TTR, so that more girls can benefit from our programs; however, these unexpected increases in horse care costs are potentially limiting to that growth. That's why we are asking for your help.
These horses and these girls are worth it. Please help us reach our goal this #GivingTuesday. Trace is correct when she says Taking the Reins is like a family, and by investing in our girls, you are part of it too.
Have a great day,
Jane Haven
Executive Director
p.s. We love having people visit our property. Feel free to email info@takingthereins.org to schedule a tour.
*L.Haven photo