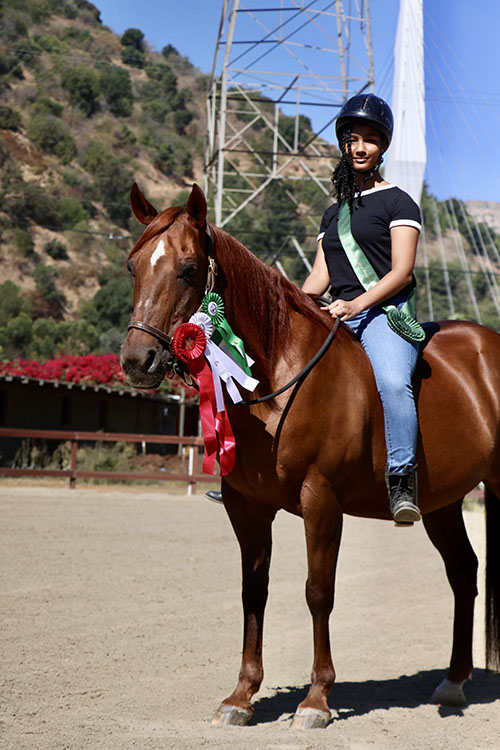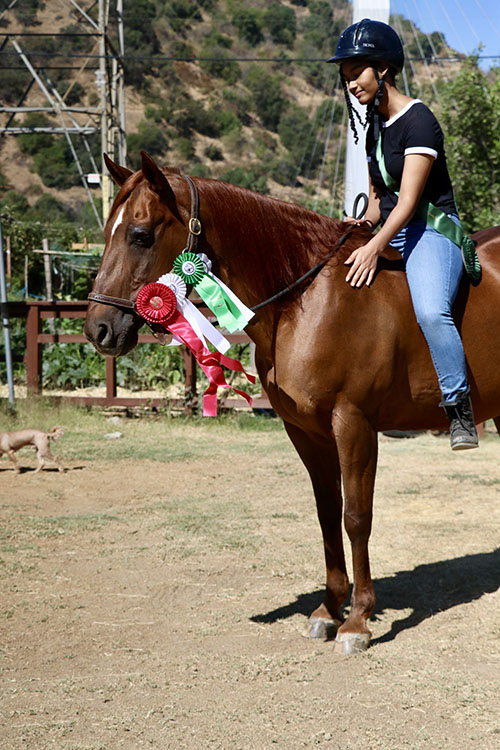 Arame is seventeen years old and has been at TTR for five years. This is the second VCHS she has competed in and was in the Top Five Overall High Point winners in the first show!
Arame tells us, "to be able to look forward to the horse show during the pandemic means a reprieve from the stress and fear that can sometimes be overwhelming when stuck at home. It's amazing to have an opportunity to physically interact with the horses and talk with my instructors and other girls in person."
Arame and Scotty competed in the Showmanship class, while she and 'Ed' competed together in the Hunt Seat Walk/Trot/Canter class. Ed is a twenty-three year old Quarter Horse and is one of our most decorated former champions, having earned multiple wins as a Reining horse before being loaned to TTR by his owner, Kim Gouch. 
The TTR Show Team's results will be announced on the video, available October 18th at 1:00 PM on Facebook Watch and afterwards will be available on our website! Tune in and let's cheer on Arame together!