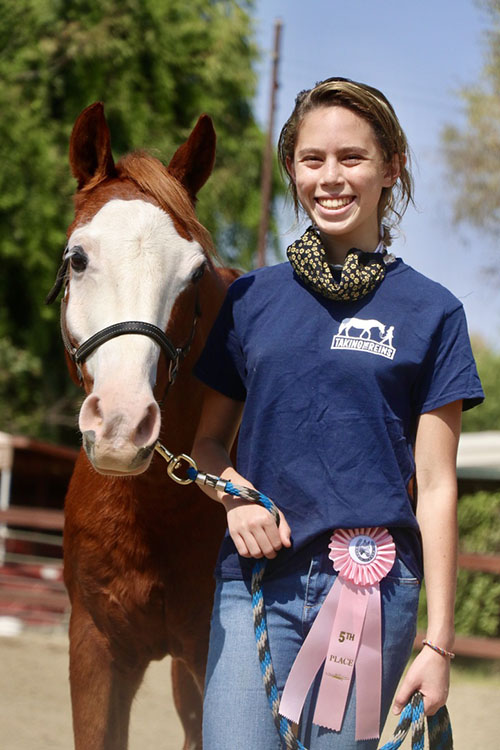 Lizzy is sixteen years old and has been at TTR for five years. This is her first Horse Show!
Lizzy would like you to know that "this horse show means a lot to me because I have never done anything like this, and doing anything like this with the horses creates a special bond."
'Knox' is pictured with Lizzy above, and was the horse she will ride in the Hunt Seat Walk/Trot/Canter class! He is a Welsh Pony/Quarter Horse cross and is fifteen years old. Lizzy also competed with 'Betty', a Warmblood, in the Showmanship class.
The TTR Show Team's results will be announced on the video, available October 18th at 1:00 PM on Facebook Watch and afterwards will be available on our website! Tune in and let's cheer on Lizzy together!