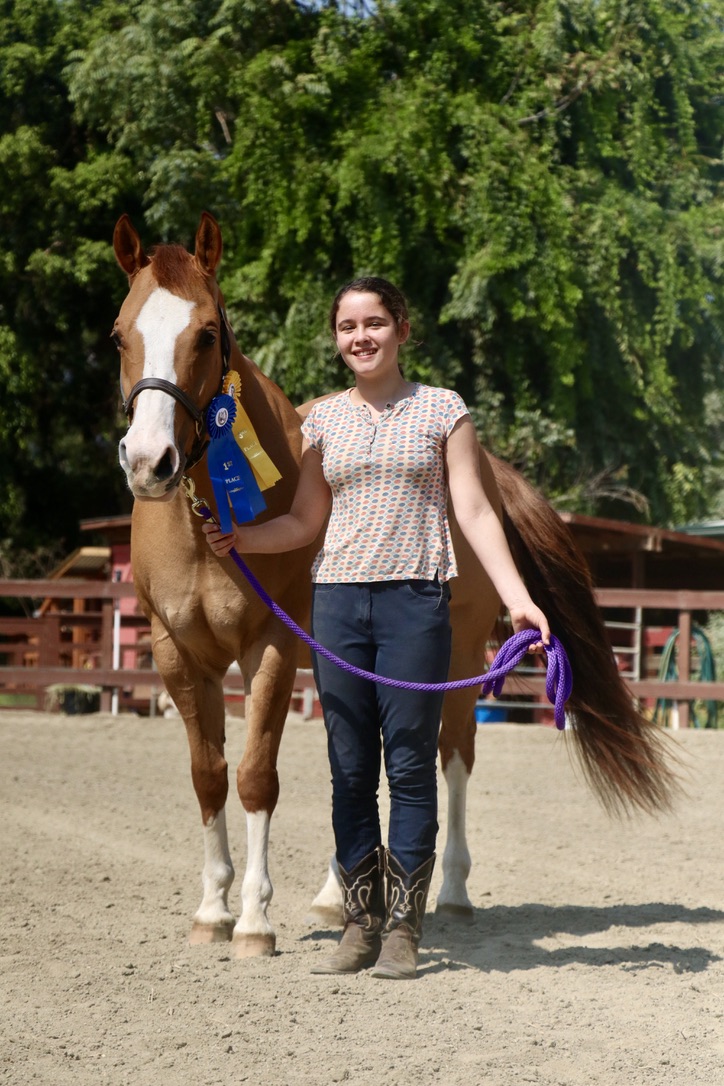 Sadie is twelve years old and has been at TTR for four years, having started in Cowgirl Corner when she was only eight!
Sadie would like you to know, "This horse show experience means a lot to me because during COVID I haven't been very connected to nature because I've been inside a lot. This was the perfect actiivity to get me back to riding and spending time with horses. I've missed animals a lot and being back to Taking the Reins is a nice escape from the news of the virus and other stressors."
This was Sadie's first competition, and she rode 'Max' (pictured!) in the Western Walk/Jog class. Max is a fifteen year old Quarter Horse and was the Winner at All American Quarter Horse Congress in Open and Amateur Reining before he was donated to TTR by Tom and Anna Redmond of the Wolf Springs Ranches, Ltd.! Sadie also handled 'Belle', an Arabian mare, in the Liberty Class.
The TTR Show Team's results will be announced on the video, available October 18th at 1:00 PM on Facebook Watch and afterwards will be available on our website! Tune in and lets cheer on Sadie together!