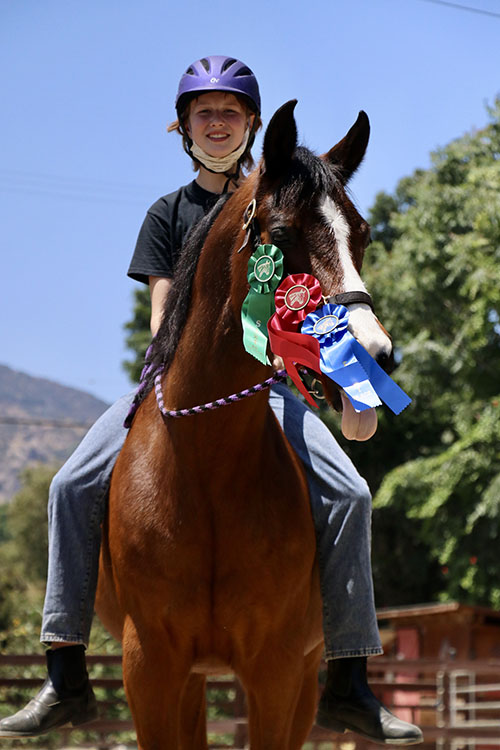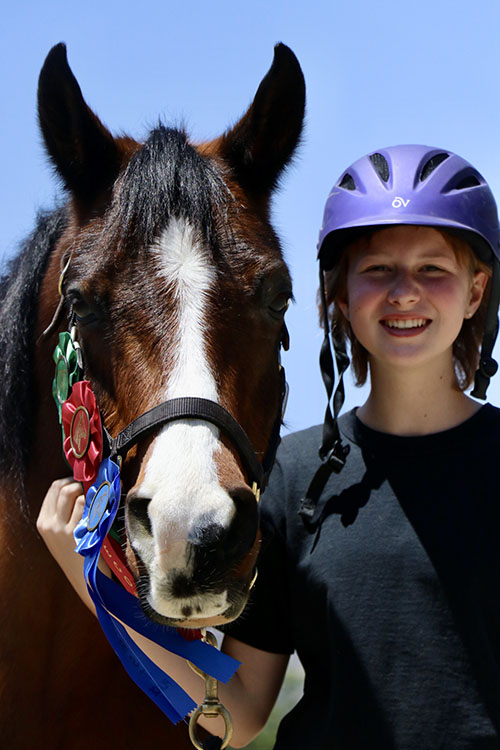 Sally is fourteen years old and has been coming to TTR for four years. This is her second show as she competed in the inaugural VCHS show earlier this year!
Sally says, "Thank you for supporting me and my friends at TTR! I have learned so much about all the different animals and horses since I started coming here. I haven't been doing much during COVID so this show is an awesome opportunity! It's been so much fun hanging out with the horses when I couldn't do much else. Being in the middle of the city and yet in the middle of nature at a barn and garden is a very unique and amazing feature of TTR." 
Sally worked with four different horses at this show. Afires Guns N Roses, aka 'Gunner' and Sally competed together in a Halter Class, for Showmanship and in Saddle Seat Walk/Trot/Canter. Gunner is a thirteen year old Arabian and a US National Champion Arabian County English Pleasure (Saddle Seat).  She also rode 'Ed', a twenty-three year old Quarter Horse in Western Walk/Jog/Lope. 
The TTR Show Team's results will be announced on the video, available October 18th at 1:00 PM on Facebook Watch and afterwards will be available on our website! Tune in and let's cheer on Sally together!