[vc_row][vc_column][vc_column_text]
Trying to decide where to donate can be difficult. How do you decide, where do you go, what organization do you want to support? Let us make that process a little easier.
Taking the Reins is partnering with #GivingTuesday, a national organization that promotes one special day where everyone can do their part and donate to a worthy cause. On December 1, 2015 the world will come together and celebrate organizations and individuals that make a positive difference in this world.
Make Taking the Reins the charity of your choice!
You have the chance to help transform the lives of at risk youth and develop future community leaders
Supporting a program that instills essential life skills of responsibility, teamwork, confidence and leadership through urban farming, science education and working with one of nature's best teachers- the horse
Dedicate your gift to honor a special person in your life. This is one of the greatest gifts you can give
All donations are tax-deductible (Tax ID #95-4688657)
A small gift from you, can impact someone for life

Donations are being accepted now through December 1st. You can do your part, big or small, by clicking the donate button below. Join the global movement and help Taking The Reins empower the next generation of girls in the Los Angeles area!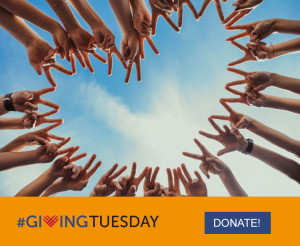 [/vc_column_text][/vc_column][/vc_row]