Inspiring at-risk girls to act with courage and confidence.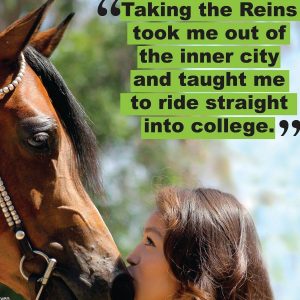 What's Happening:
Come visit Taking the Reins this Saturday, October 14th, starting at 10:30 am for our 'Second Saturday' Open House and Tour! Wear your comfortable shoes and be ready to meet the horses and farm animals and some of the girls we serve!
Our second fall session begins November 1st, and we still have a few spots left in many of our classes, contact Misty Odett at mistyodett@takingthereins.org if your child is interested in joining Taking the Reins!