"Taking the Reins encourages me in a positive way. I have learned to pursue opportunities and think about my future."   Jennifer, age 14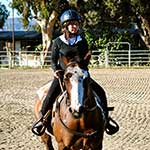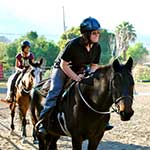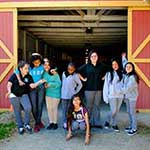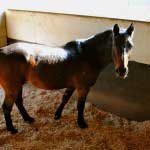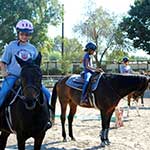 Changing Lives
Teenage girls everywhere face a multitude of challenges as they try to mature into confident and successful young women, but girls living in high-density, low-income areas face unique concerns that Taking the Reins directly addresses. Please help us to provide opportunities for these girls.
Founded in 1998, we offer a unique site on 2.5 acres in the heart of Los Angeles.
We average 15 horses in our program, which serves more than 340 girls a year with
approximately 26,000 contact hours.
Thank you dac! Your supplements make a world of difference to the horses at TTR. The staff and horses love dac oil and the improvement in hoof quality is noticeable.